Regular price
Rs. 1,799.00
Sale price
Rs. 999.00
Unit price
per
Sale
Sold out
Give your feet a salon-quality pedicure in the comfort of your own home! The unique design makes it easy to reach every part of your foot to remove tough calluses, cracked dry skin and rough areas. 
KEEP YOUR FEET HEALTHY AND CLEAN - Calluses on feet can cause inflammation, heel pain, and even bleeding. Furthermore, they do not look aesthetically pleasing. With the powerful spinning roller that spins at 2,400 RPM, you can exfoliate calluses and dead skin easily. Keep your feet healthy and beautiful with Electric Callus Remover.
ERGONOMIC DESIGN – Other than its sleek design, this foot scrubber was designed ergonomically to provide the most convenient, and satisfying experience. It has an easy-to-grip handle, and the spinning roller has been designed vertically to provide the perfect angle for removing calluses on feet. The flashlight on the side provides a better vision of the spots to be cleaned. Also, you do not need to soak your feet in water before using the scrubber. It can be used on dry skin.
ADJUST ACCORDING TO YOUR NEEDS – The spinning power of the roller can be adjusted with the power button. Switch between Level 1 and 2 depending on the thickness of the callus to be removed. It also comes with 2 types of rollers. One is a rough roller suitable for stubborn calluses and another one is a soft roller which is for sensitive skin or daily use.
LONG-LASTING BATTERY- When fully charged, this wireless electric callus remover works continuously for 60 minutes. Use the included USB charging cable to charge the product(*Adapter is not included). The LED indicator turns red while charging and turns green when the charging is completed. It takes approximately 120 minutes to fully charge.
EASY MAINTENANCE – After using the product, detach the roller from the body part and clean using the included brush while rinsing with water. Please be careful not to get the body of the product wet as it is not waterproof.
Share
View full details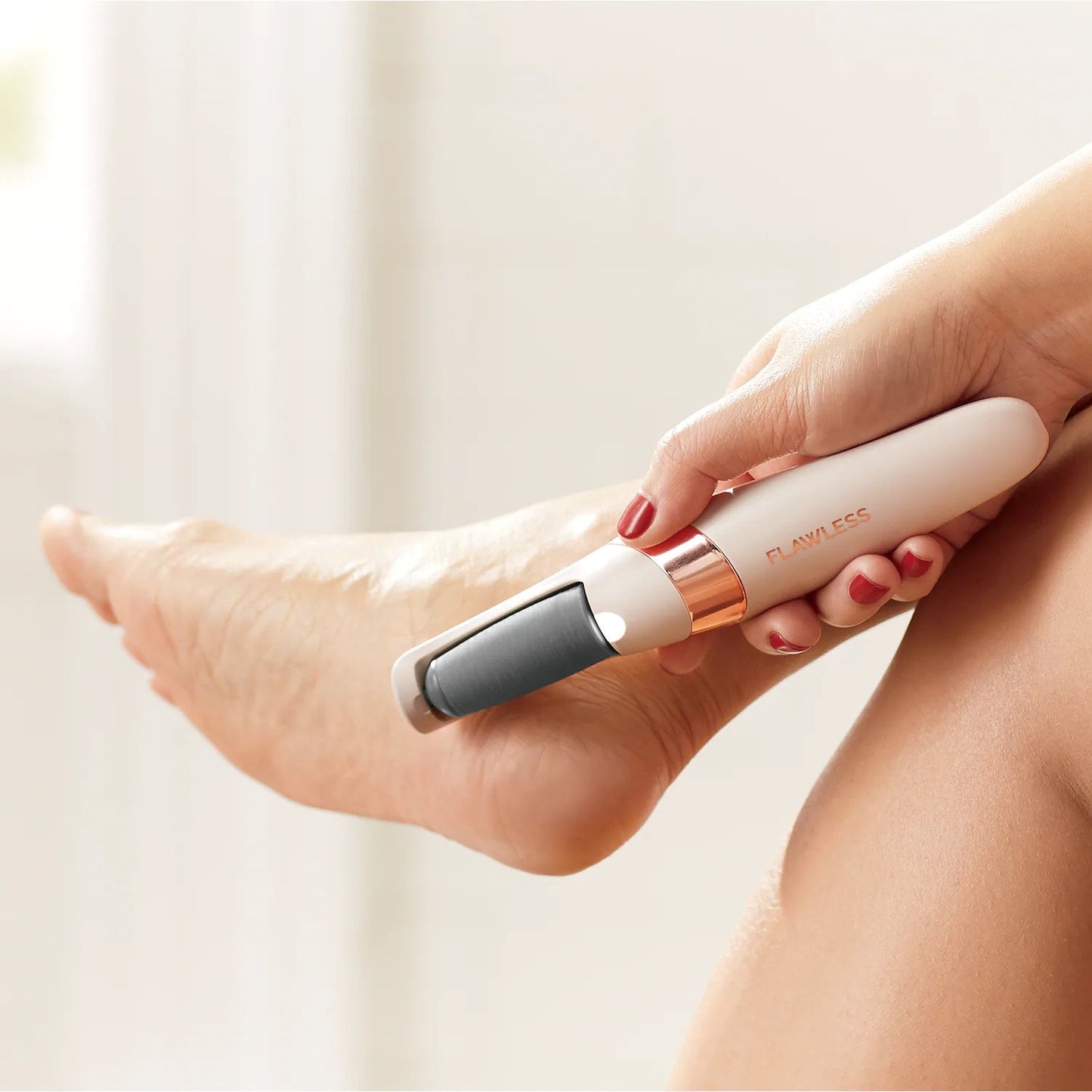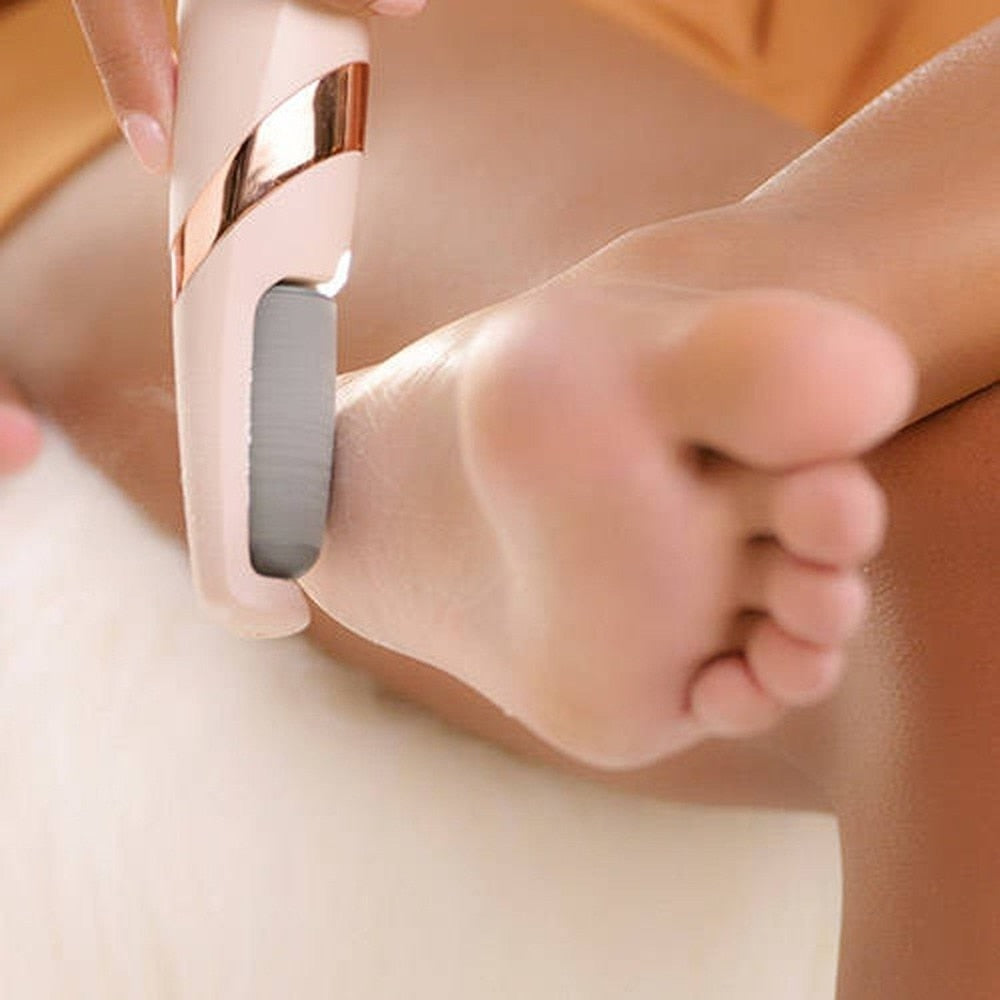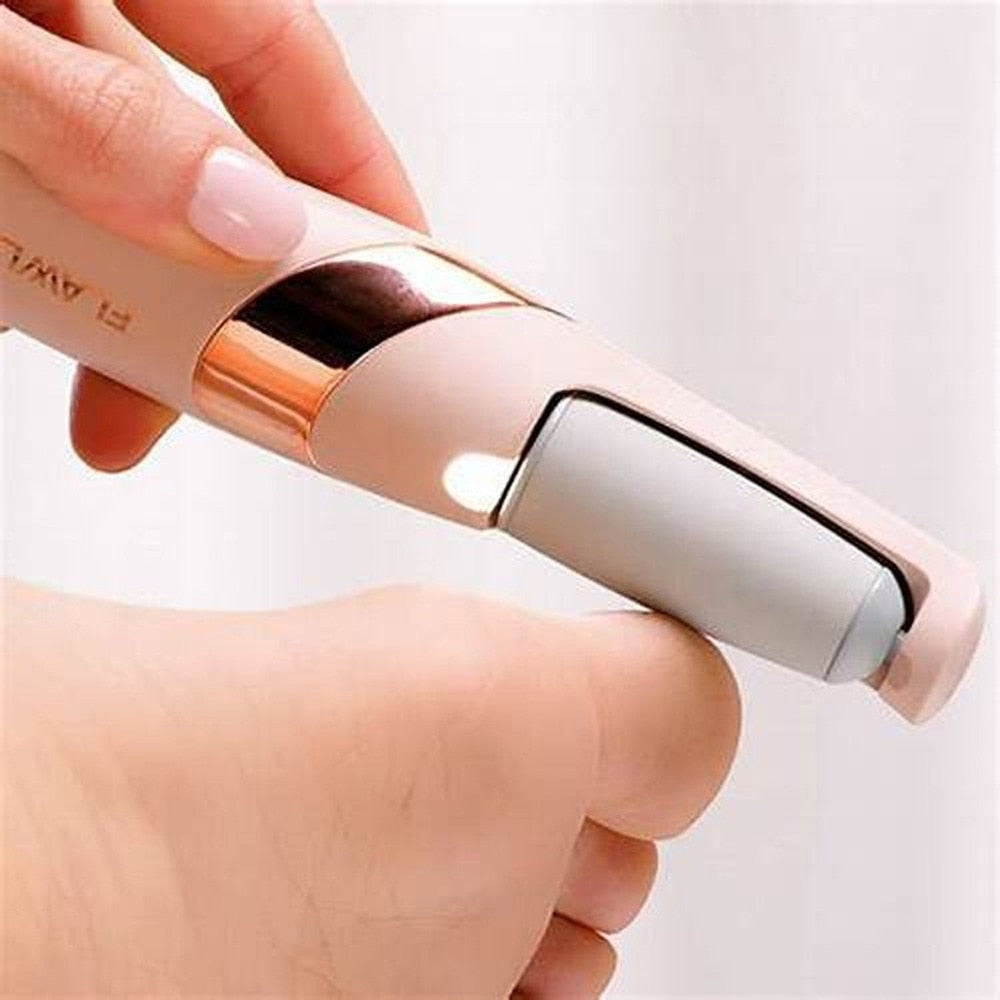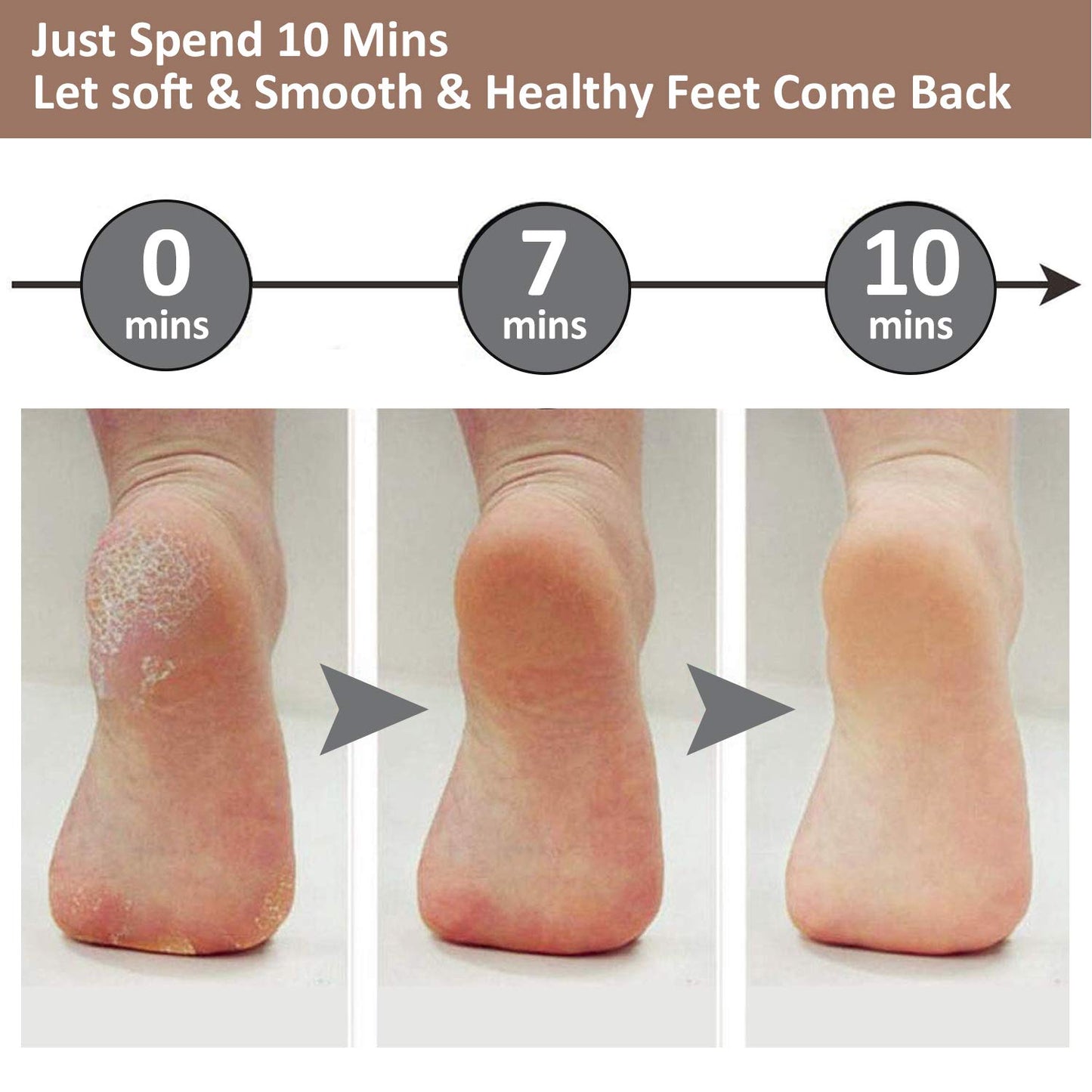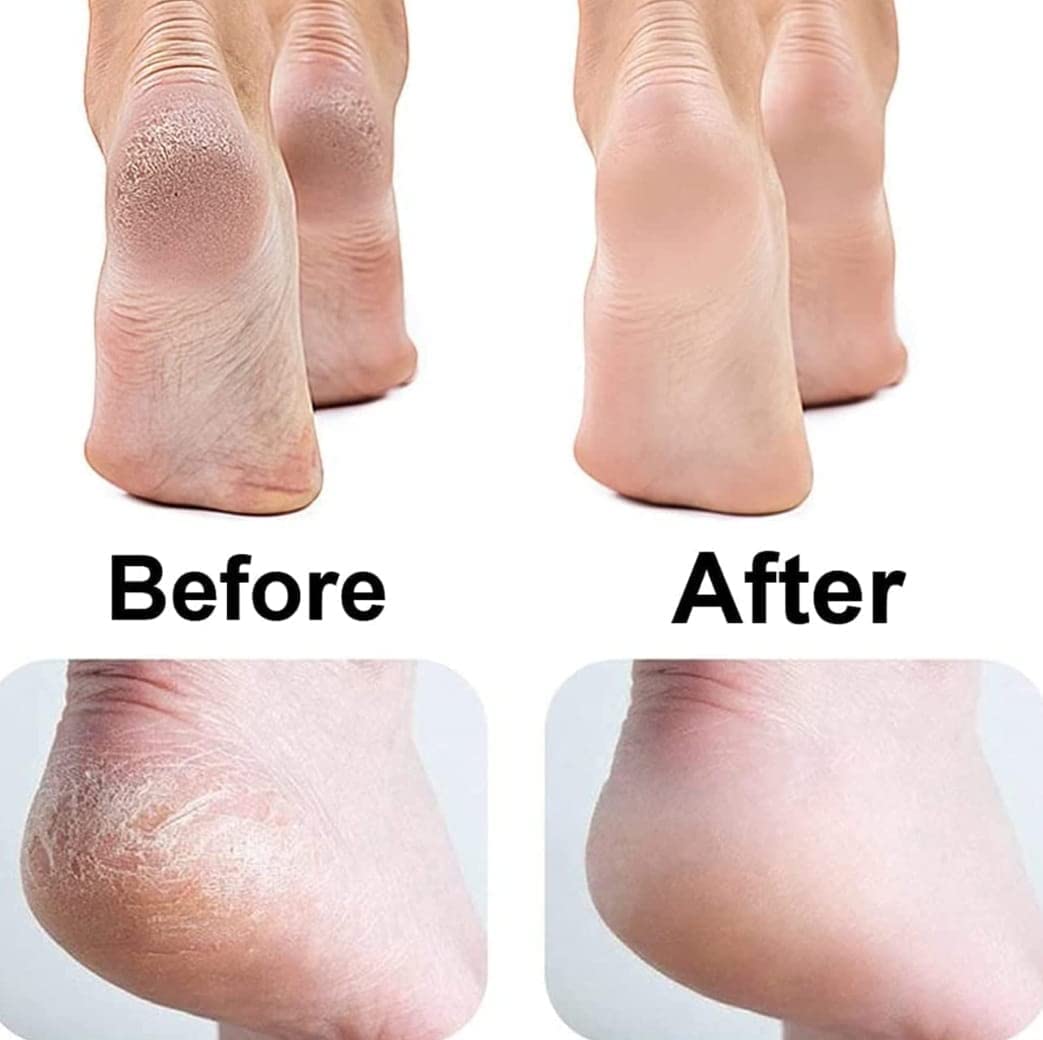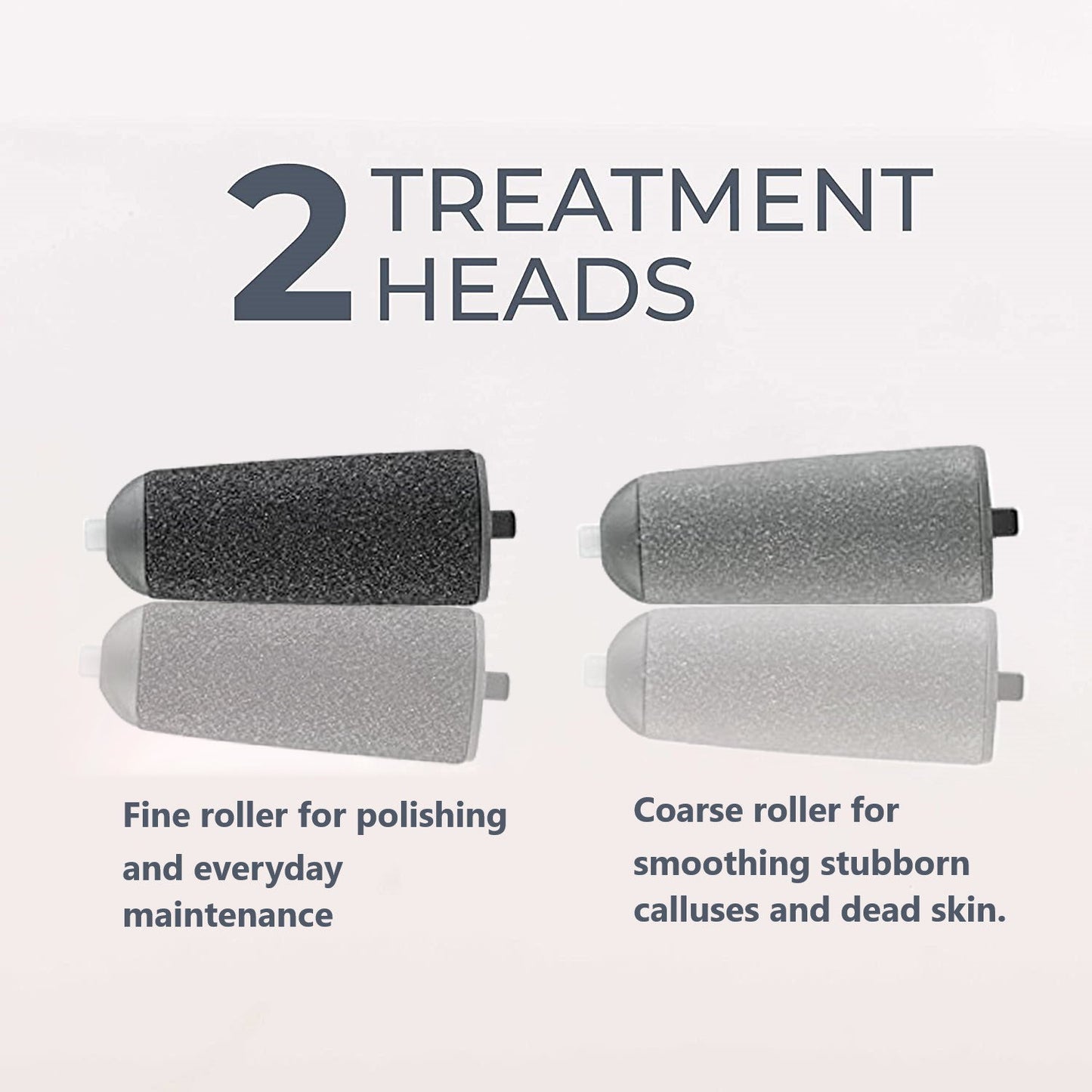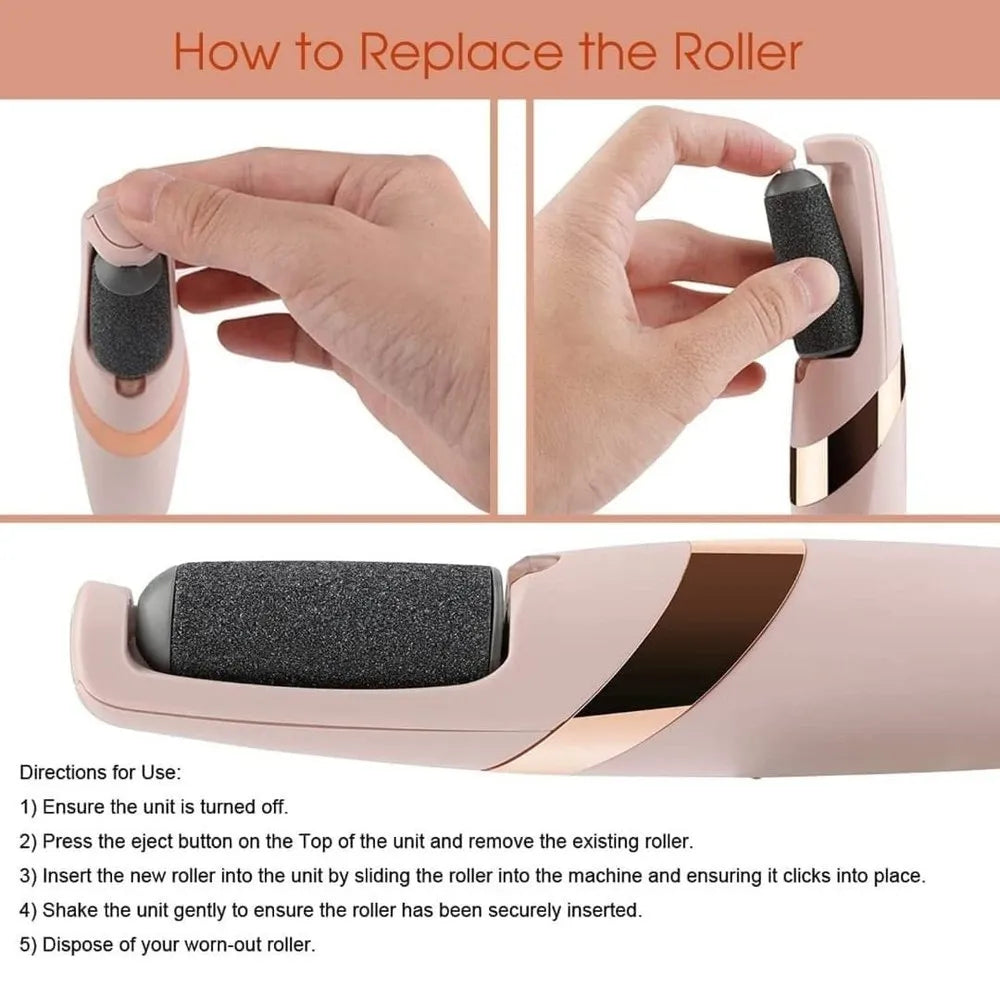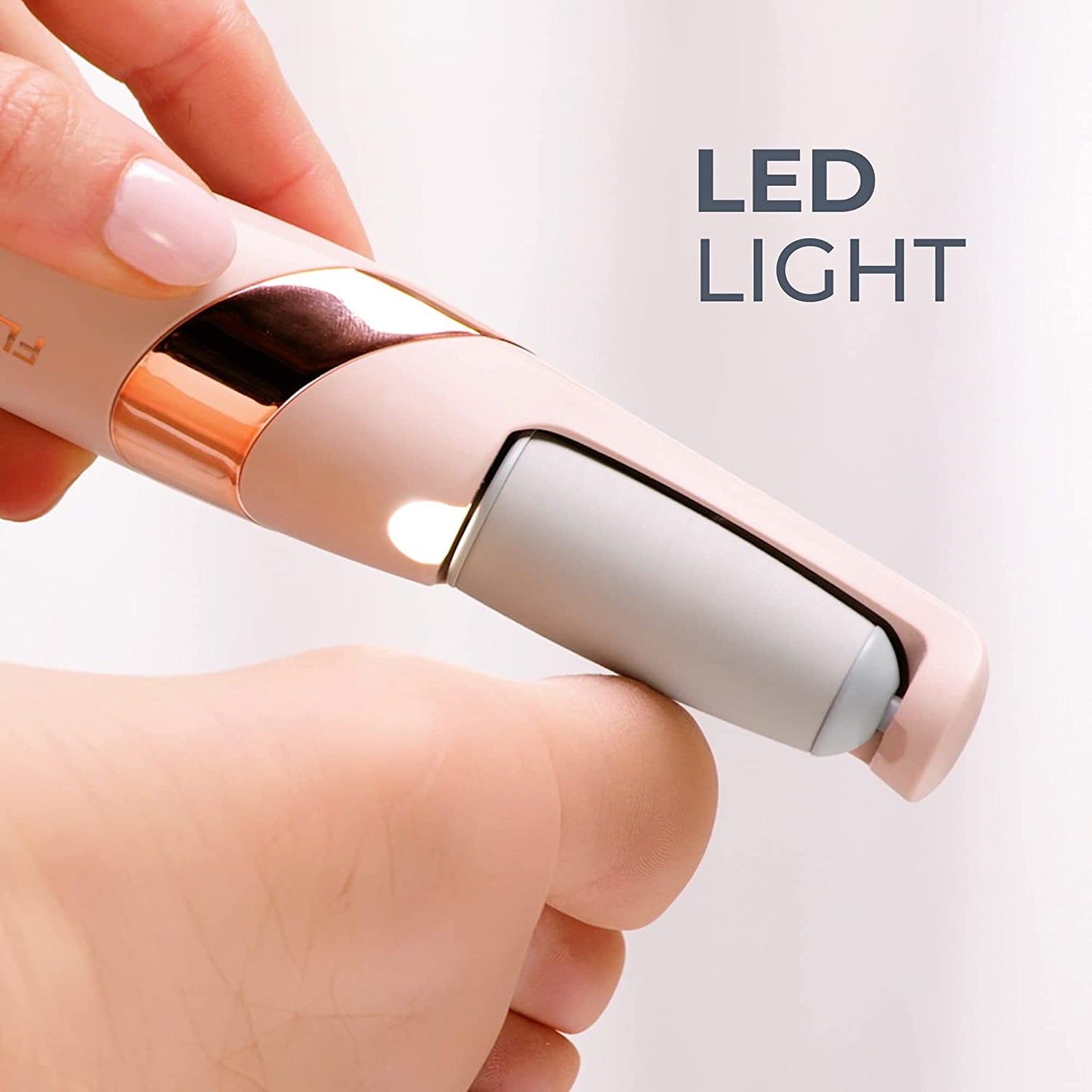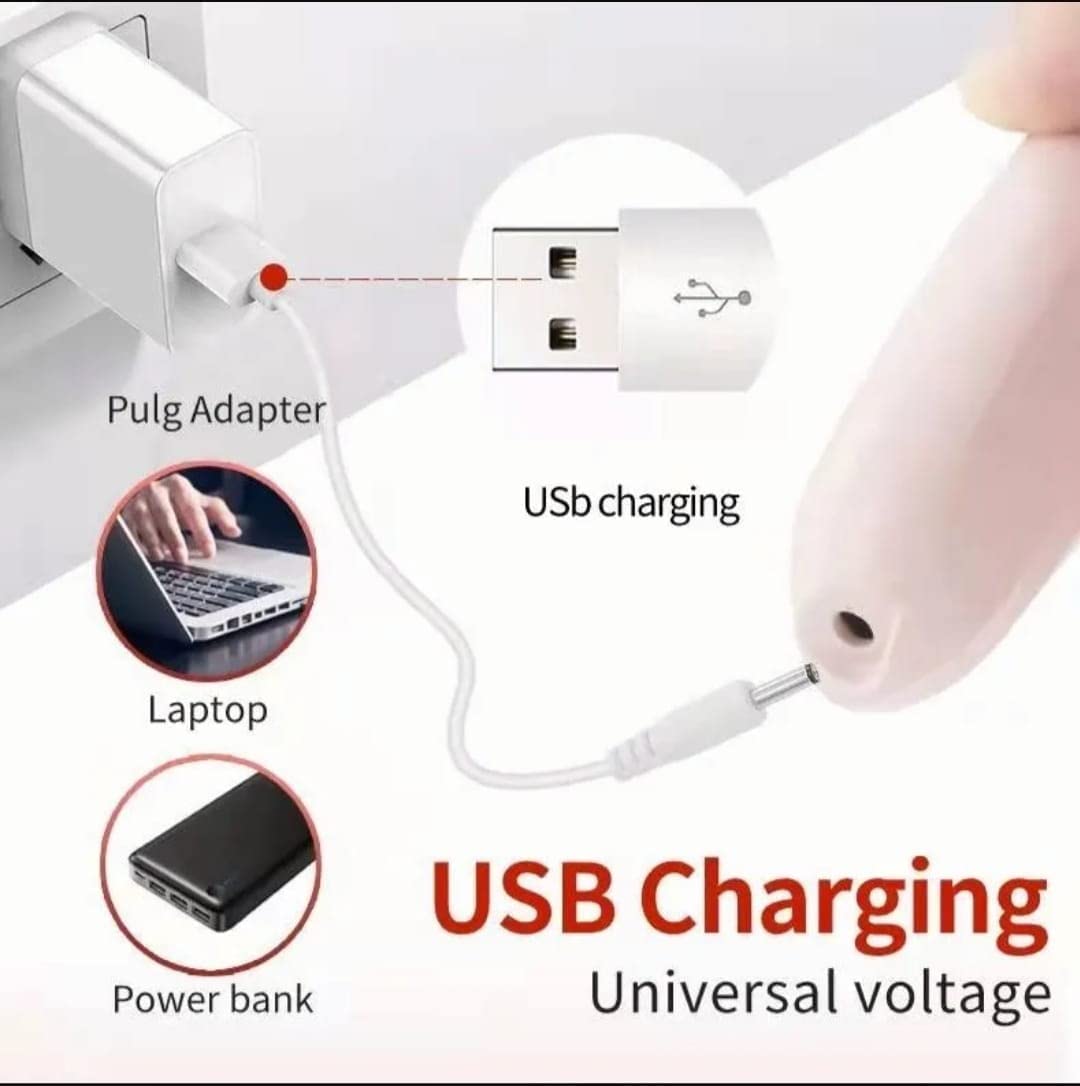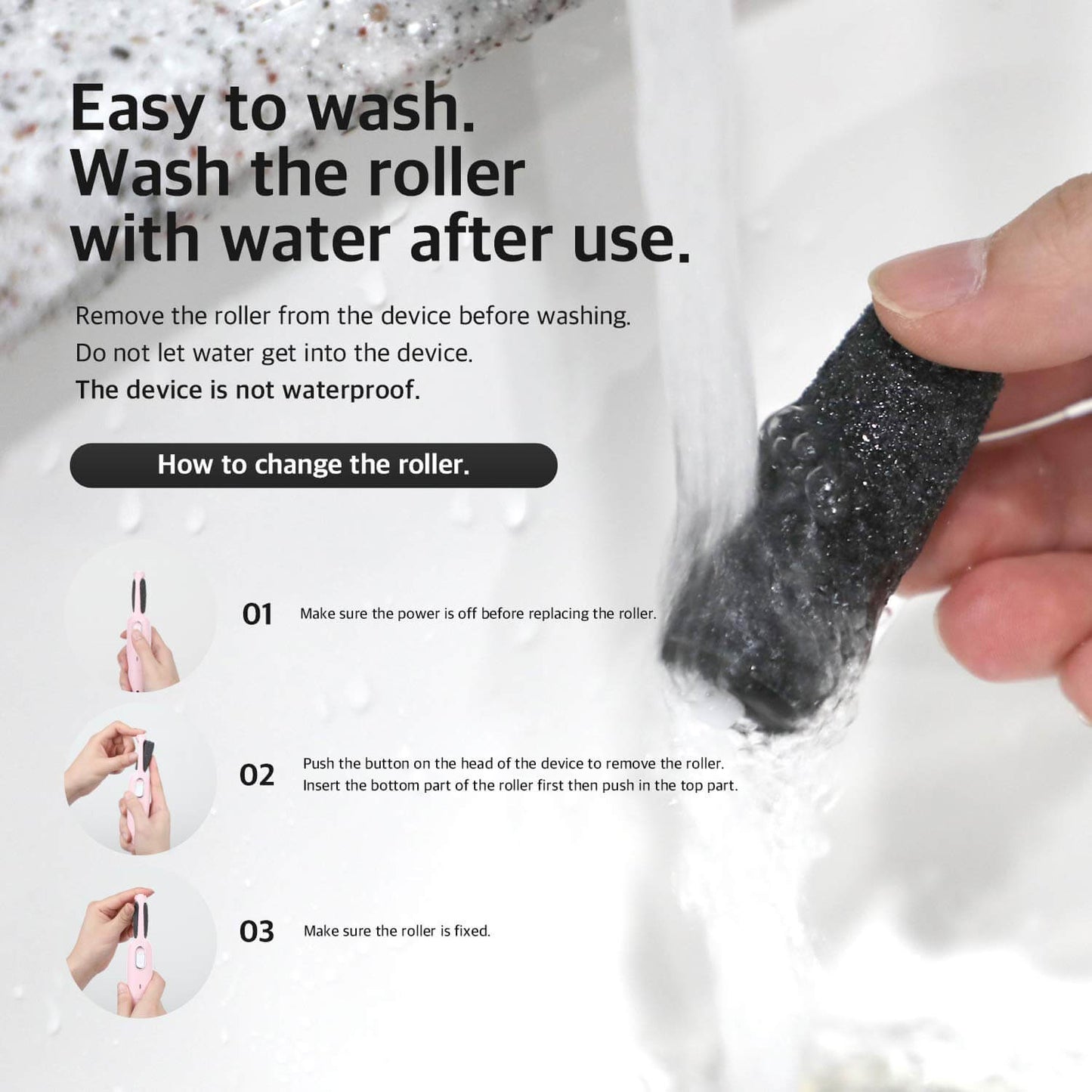 Excellent product
The product gave wonderful results on my feet. One time use of this product showed better results than multiple pedicure sessions. Most recommended!
Great product
This is a great callus remover kit. I love that it's rechargeable. Makes it easy to take care of your feet.
Amazing product! Fell in love with it from first use.
It removes the dead skin very well. I have used it on dry feet and works like a charm. It's gave best result when i used it for the first time. I have been using it regularly and so far it's been a great experience. My cracks are almost healed. Would definitely recommend.